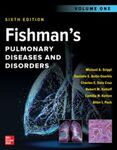 Chapter Title
Principles of Antibiotic Use and the Selection of Empiric Therapy for Pneumonia
Book Title
Fishman's Pulmonary Diseases and Disorders
Editors
Grippi MA, Antin-Ozerkis D, Dela Cruz CS, Kotloff R, Kotton CN, Pack AI
Description
Fishman's Pulmonary Diseases and Disorders delivers unparalleled coverage of pulmonary medicine. With 2,000+ photos and illustrations, 60 videos, and 18,000 references, this peerless resource provides a comprehensive overview of the scientific basis of lung function in healthy people and in those with disease.
Keywords
pulmonary diseases, critical care
Disciplines
Critical Care | Pulmonology
Recommended Citation
Nair GB, Niederman MS. Principles of antibiotic use and the selection of empiric therapy for pneumonia. In: Grippi MA, Antin-Ozerkis DE, Dela Cruz CS, Kotloff RM, Kotton C, Pack AI. editors. Fishman's pulmonary diseases and disorders, 6th ed. New York: McGraw Hill; 2023. p.2161-2180.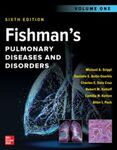 COinS