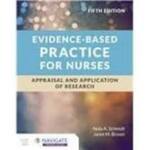 Chapter Title
Transitioning Evidence Into Practice
Book Title
Evidence-Based Practice for Nurses: Appraisal and Application of Research
Editors
Schmidt, NA, Brown, JM
Description
Evidence-Based Practice for Nurses: Appraisal and Application of Research, Fifth Edition is an essential resource for teaching students how to translate research into practice. The text is based on the five step IDP process (knowledge, persuasion, decision, implementation, and confirmation). The Fifth Edition has been revised to include content related to the evolution of nursing science, quality improvement projects and how they relate to evidence-based practice, as well as search strategies and authentic web content.
Publisher
Jones & Bartlett
Keywords
EBN, evidence based nursing
Recommended Citation
Paul JC. Transitioning evidence to practice. In: Schmidt NA, Brown JM, editors. Evidence-based practice for nurses: Appraisal and application of research. 5th ed. Burlington MA; Jones & Bartlett; 2022:469-493.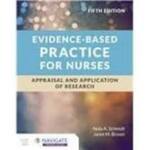 COinS