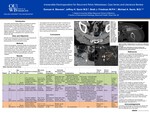 Description
Purpose: Irreversible electroporation (IRE) is a nonthermal ablative technique that has potential safety advantages over thermal ablation in the treatment of patients with tumors near critical structures. It creates an electrical field that forms permanent nanopores in the membranes of cells and triggers apoptosis. This case series reviews three patients with pelvic metastases from colorectal cancer treated with IRE.
Materials and Methods: Two patients had rectal cancer, and one had sigmoid colon cancer. The mean age was 55 years, and there were two men and one woman. Thermal ablation was contraindicated because of proximity to the ureter, bladder, bowel, or sciatic or lumbosacral nerves. Every patient was referred to interventional radiology because of progression after primary tumor resection, FOLFOX (folinic acid, fluorouracil, and oxaliplatin) chemotherapy, and pelvic radiation. All patients were treated with NanoKnife IRE (AngioDynamics).
Results: To reduce IRE risk, hydrodissection was performed. In each case, either four or five IRE probes were used with up to two pull-back treatments. The probe exposure length was either 1.5 cm or 1 cm. One patient had no recurrence after the last follow-up at 23 months. Two patients had recurrence, one after 6 months (retreated with IRE) and the other after 17 months. Complications included partially reversible lower extremity sensory and motor deficits, contained colon perforation, and ureteral injury requiring stent placement.
Conclusions: IRE is a promising tool for local treatment of recurrent pelvic metastases when other local treatments are contraindicated. IRE leaves supporting tissue largely unaffected so that blood vessels and the intestines are relatively preserved, and damaged axons may regenerate. This is important in the pelvis, where sensitive structures include the bladder, ureters, bowel, lumbar and sacral nerve roots, and sciatic nerve. For these patients, IRE was selected over thermal ablation because of a decreased risk of complications. Complete ablation is possible for smaller lesions, but symptom control should be the focus for patients with larger lesions.
Publication Date
9-23-2022
Recommended Citation
Stevens DA, Savin JH, Friedman BJ, Savin MA. Irreversible electroporation for recurrent pelvic metastases: case series and literature review. Symposium on Clinical Interventional Oncology; 2022 Sep 23-25; Miami, FL.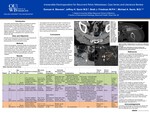 Included in
COinS