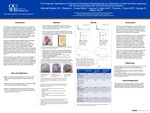 Description
INTRODUCTION
The prognosis of patients with head and neck squamous cell carcinoma (HNSCC) treated with chemoradiation can be predicted using p16 as a surrogate biomarker of Human Papilloma Virus (HPV) status, but a subset of patients continues to do poorly despite a positive or negative p16 status. This project attempted to identify another biomarker, glucose-6-phosphate dehydrogenase (G6PD) as a marker for prognosis in HNSCC patients. Radiation induces oxidative damage to destroy tumor cells, and G6PD is a key enzyme involved in protecting cells from oxidative damage. The goal of this project was to identify a prognostic biomarker that would aid in recognizing patients who would not respond well to chemoradiation and potentially respond better to other therapeutic measures.
Publication Date
5-2-2022
Keywords
Squamous Cell neoplasms, radiotherapy
Disciplines
Oncology | Radiation Medicine
Recommended Citation
Baker KH, Pruetz BL, Arden JD, Quinn TJ, Wilson GD. The Prognostic significance of glucose-6-phosphate dehydrogenase as a biomarker in head and neck squamous cell carcinomas treated with conventional chemoradiation. Poster presented at: Oakland University William Beaumont School of Medicine Embark Capstone Colloquium; 2022 May 2; Rochester Hills, MI.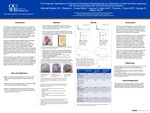 Included in
COinS