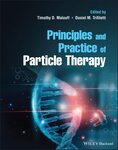 Chapter Title
Advanced Particle Therapy Delivery
Book Title
Priinciples and Practice of Particle Therapy
Editors
Malouff, TD, Trifletti, DM
Description
Topics covered include:
Background information related to particle therapy, including the clinically relevant physics, radiobiological, and practical aspects of developing a particle therapy program
"Niche" treatments, such as FLASH, BNCT, and GRID therapy
The simulation process, target volume delineation, and unique treatment planning considerations for each disease site
Less commonly used ions, such as fast neutrons or helium
Keywords
particle therapy
Disciplines
Oncology | Physics | Radiation Medicine
Recommended Citation
Kabolizadeh P, Ding X, Li X. Advanced particle therapy delivery. In: Malouff TD, Triflertti DM, editors. Principles and practice of particle therapy. New York: Wiley; 2022. p.101-113.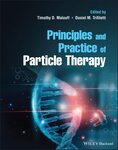 COinS