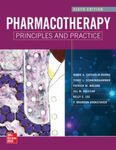 Chapter Title
Bipolar Disorder
Book Title
Pharmacotherapy Principles and Practice
Editors
Chisholm-Burns M, Schwinghammer T, Malone P, Kolesar J, Lee KC, Bookstaver PB
Description
Pharmacotherapy Principles & Practice uses a solid evidence-based approach to teach you how to design, implement, monitor, and evaluate medication therapy. Updated with additional content and reflecting the latest findings, this sixth edition provides everything you need to gain an in-depth understanding of the underlying principles of the pharmacotherapy of disease―and their practical application. All chapters were written or reviewed by pharmacists, nurse practitioners, physician assists, and physicians recognized by authorities in their fields.
Keywords
bipolar medications
Disciplines
Pharmacy and Pharmaceutical Sciences
Recommended Citation
Goldsborough S. Bipolar disorder. In: Chilshom-Burns M, Schwinghammer T, Malone P, Kolesar J, Lee KC, Bookstaver PB, editors. Pharmacology principles and practice. 6th ed. New York:McGraw Hill; 2022. p.651-664.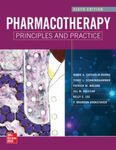 COinS