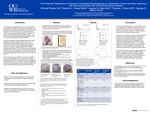 Description
INTRODUCTION
Urine is often not a sterile body fluid. When bacteria in the urine cause symptoms it is by definition a urinary tract infection (UTI). The specific symptoms will point toward a bladder infection (cystitis) or a kidney infection (pyelonephritis). Presence of bacteria in the urine without symptoms defines asymptomatic bacteriuria (AB). Despite requiring symptoms to diagnose a UTI, often AB is misdiagnosed as a UTI and treated with antibiotics when none are needed. Escherichia coli is the most common cause of UTIs accounting for 80-90% of community-acquired UTIs and 30-50% of nosocomial UTIs. The goals of this study are to determine whether specific strains of E. coli are associated with cystitis, pyelonephritis, or asymptomatic bacteriuria; whether specific strains are related to more serious infections; and whether specific strains can be geomapped to specific areas within Southeast Michigan using postal codes.
Publication Date
5-2-2022
Keywords
escherichia coli, urinary infection
Disciplines
Infectious Disease
Recommended Citation
Szatkowski A, Bai V, Sims MD. Relatedness of urinary Escherichia coli strains and connection between strain type and clinical presentation. Poster presented at: Oakland University William Beaumont School of Medicine Embark Capstone Colloquium; 2022 May 2; Rochester Hills, MI.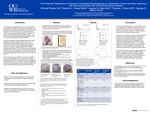 Included in
COinS